Ez történt 2016-ban a ShortScore-on
Rendhagyú módon idén nem az év utolsó napjaiban, hanem rögtön szilveszter után ültünk le összegezni 2016 történéseit. Hogy ennek mi volt az oka? Sajnos az elmúlt 365 nap rossz hírei után egyáltalán nem voltunk benne biztosak, hogy 31-én már semmi említésre méltó nem fog történni…
Mindannyiunkban élénken élnek az elmúlt hetek, mikor egymás után távozott el az élők sorából George Michael, Carrie Fisher, majd pár nappal később a színésznő édesanyja, a klasszikus mozi, az Ének az esőben sztárja, Debbie Reynolds. Sajnos azonban 2016-ban nem csak őket veszítettük el, az év igen mély nyomokat hagyott a nemzetközi és a hazai művészvilágban is. Zenében itthon búcsút vettünk az LGT egykori tagjaitól, Somló Tamástól és Laux Józseftől, a karmester és zongorista Kocsis Zoltántól, de július óta nincs már köztünk Esterházy Péter és Gábor Zsazsa sem. Prince, David Bowie, Leonard Cohen, Natalie Cole, a The Beatles egykori producere, Sir George Martin, az Earth Wind & Fire alapító Maurice White, a tragikusan fiatalon meggyilkolt Christina Grimmie – csak néhány név, akik nélkül szegényebb lesz a zenei élet.
A mozgóképek világát sem kímélte a sors, Alan Rickman, Gene Wilder, George Kennedy, az értelmetlen baleset következtében távozott Anton Yelchin, a Trónok harca Aemon mestere, Peter Vaughan és a magyarok kedvenc pofonosztó párosának egyik tagja, Bud Spencer arca is már csak a filmjeiken keresztül köszön vissza ránk.
//Az élet napos oldala…
Természetesen nem csak rossz hírek jutottak 2016-ra, hiszen új évaddal érkezett a Szívek szállodája, megismerhettük – és reméljük, még sokáig képernyőn láthatjuk a Westworld robotjait, visszatért Magyarországra a megújult Sum 41, visszatért a tervezőasztalhoz a Punnany Massif, visszatért az Asking Alexandriába Danny Worsnop, és visszatért a klasszikus Guns N' Roses (részben). Befutott a Trainspotting 2 első előzetese, mindent vitt zenében a Twenty One Pilots, megjelent az új Green Day album (a srácok amúgy idén Budapesten koncerteznek), meghosszabbították az Agymenőket, hatalmas rekordot döntött a The Walking Dead új évada, és az év végére befutott a Star Wars legújabb betétfilmje is, mely minden várakozást felülmúlt. És persze elárasztotta az internetet a Trónok harca is, melynek hatodik évadja számos fordulatot tartogatott, megérkezett a Tél, és azt is megtudtuk, hogy a két befejező szezon rövidebb lesz, és később is jön a megszokottnál.
Csalódás volt azonban a Suicide Squad: Öngyilkos osztag, nem váltotta be a hozzá fűzött reményeket Rihanna szigetes koncertje, törölték a Beavatott sorozat utolsó részének mozis adaptációját, kilépett az Of Mice & Men énekese, a fellépései alatt többször is halálközeli állapotba került Austin Carlile, a Megadeth cserben hagyta rajongóit a Rockmaraton fesztiválon, egy évad után véget ért az HBO Bakelit című sorozata, Andy Biersack szőkére festette a haját (Justin Bieber is), és visszavonult a zenéléstől AVICII. Igen.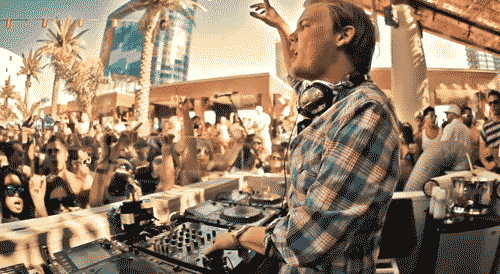 //Lássuk a számokat…
A ShortScore-on a Comedy Central legújabb saját gyártású sorozatára, a külföldön is nagy sikerrel vetített Drunk History alapján készült Tömény Történelemre voltatok a legtöbben kíváncsiak, a látogatások 1,32%-a ugyanis a nálunk ingyenesen megtekinthető első epizódra vezetett. Tetszett? Úgy látszik, igen. Természetesen rengetegen szerettétek volna megtudni, mi hogy láttuk Rihanna bicskanyitogatóan színvonaltalan szigetes koncertjét (0,94%), és hogy élte meg a történéseket a fesztivál atyja, Gerendai Károly (0,70%). De rápörögtetek a Star Wars VIII epizódjának előzetesére (0,77%) is, és szerettétek a Halálos iramban 8 (0,61%), a The Walking Dead (0,37%) és a Szívek szállodája (0,4%) előzeteseit is.
A franchise-okat tekintve a Trónok harcával kapcsolatos cikkeinkre a látogatások 8,64%-ában voltatok kíváncsiak, a Star Wars messze lemaradva, de tisztességgel követi a sorozatot a maga szerény 3,45%-ával, ezt követi 1,77%-kal a The Walking Dead, de nem kell szégyenkeznie az Agymenők 1,08%-át éppen csak alulteljesítő American Horror Story-nak sem az 1%-ával.
Zenében az Asking Alexandria vitte a prímet, akik 1,93%-ban érdekeltek Titeket, közvetlen a nyomukban a Green Day 1,61%-kal, mögöttük kullog a Bring Me The Horizon 1,32%-kal (kis átfedéssel Oli Sykes 1,4%-ot hozott), majd a Slipknot 1,19%-kal (Corey Taylor 1,34%), a Brian Johnson helyett Axl Rose-zal nyomuló AC/DC pedig 1,08%-kal. A Blink-182 1,1%-ot, a Sum 41 0,98%-ot ugrott, Justin Bieber pedig 0,82%-ot terített.
//Köszönjük…
Egy dolgot kijelenthetünk: A ShortScore történetének legfontosabb és legsikeresebb évén vagyunk túl. 2015 végén döntést hoztunk, hogy az oldal tematikáját a zene mellett megnyitjuk azokba az irányokba, amik Titeket a legjobban érdekelhetnek, így számos sorozat, film és sportág megjelent a cikkeinkben, olvashattatok öltözködéssel, technológiai újításokkal kapcsolatos anyagokat, és rendkívül sikeresek voltak a tetoválásokkal foglalkozó cikkeink is. Ennek következtében a ShortScore egy sokkal teljesebb felületté vált, melyhez a legfontosabb adalék a Ti aktív jelenlétetek volt. Hogy ez pontosan mit jelent? 95,59%-kal többen és 96,37%-kal többször látogattatok el hozzánk a tavalyi évben, mint az azt megelőzőben, valamint immár több, mint 45 ezren követtek minket Facebookon, ahol a hozzánk hasonló oldalak között az egyik – ha nem a – legaktívabb közösséget alkotjuk.
Nagyon büszkék vagyunk Rátok és arra, amit együtt véghez vittünk 2016-ban, és reméljük, 2017-ben még több alkalmunk lesz találkozni, még több témáról lesz alkalmunk beszélgetni, és még több időt tölthetünk együtt itt, a ShortScore-on!
– Balázs